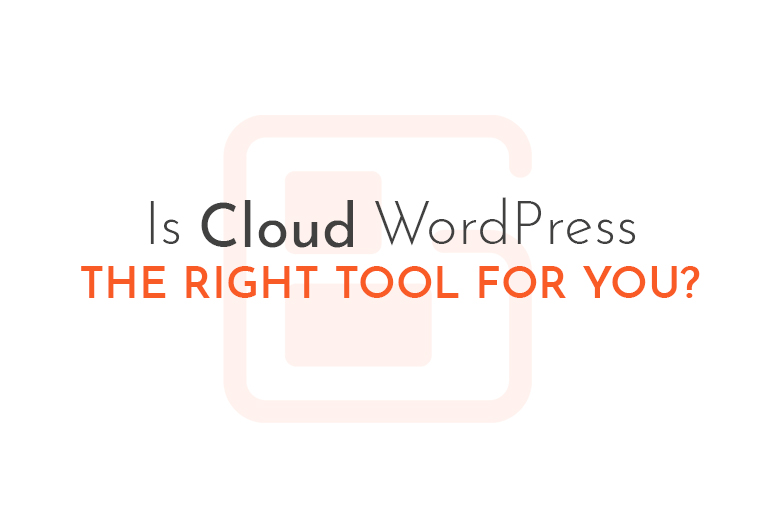 Is Cloud WordPress The Right Tool For You?
As the happy painter Bob Ross says: this is your world, and you make the rules. So, in your world, is Cloud WordPress the right tool for you?
We've gone through a variety of use cases and various knowledge worker profiles to see if indeed Cloud WordPress makes your work faster and easier.
The Agency With Multiple Clients
Here is one of our most common use cases. You have a lot of clients anxiously awaiting a chance to see their new site.
If you or your development and design team are working in a local development environment, you'll need to upload the site to a staging area before your clients can see it.
Not only can you use Cloud WordPress to easily share a URL with your customer, you can create multiple iterations of the site to give them a choice.
For the one low price of BoldGrid premium, you can create a virtually unlimited number of demo sites.
The Hobbyist
We know WordPress is a lot of fun during the learning process.
There's so much you can do.
To enjoy uninhibited play, you need a non-destructive environment where you can test things out and where it's OK to break things. Cloud WordPress lets you open and tear down as many WordPress sites as you want. No need to download core files. No need to mess around with databases.
And you only need to remember your BoldGrid Central account information. You can administer all of your sites from a quick link in BoldGrid Central.
Easy Support Options
If you're a plugin developer and you're helping users troubleshoot, you will want an easy way to open a fresh WordPress installation to replicate an issue.
This is very important and very basic. Let's say someone posts a comment or issue in a support forum.
Get the replication details.
With this information, you can create a fresh WordPress installation in Cloud WordPress in a few seconds to replicate the issue. If you can't replicate the issue, you may need more information.
But either way, you have a fresh WordPress site installed for the sole purpose of helping that user.
When you're done, simply delete the site with one click.
The Local Developer
If you've been doing WordPress development for a while, you've likely created a local development environment for your work. Local development spaces make it easy to quickly turn on and turn off various WordPress installations right inside your computer.
But for most one-click install dev environments there's no easy way to quickly launch a site and show it to clients.
This is where something like Cloud WordPress can really pull its weight.
All you need to do is compress your theme files (or plugin files) into a .zip file, create a Cloud WordPress installation, and upload your file.
That's it! Now you can send your client a URL and they can play with their demo live. No fuss; fast and easy.
Final Thoughts
No matter what your background or position or skill level, Cloud WordPress is a fast and easy way to spin up multiple WordPress sites for testing, development, and support. Is Cloud WordPress the right tool for you? The only way to find out is to
give it a try
. Let us know if you have
any questions or comments
. We're always happy to be in touch with you.