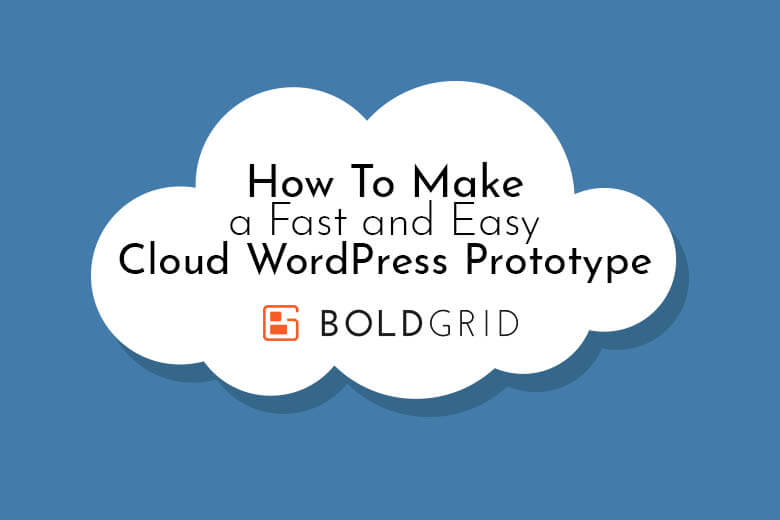 How To Make a Fast and Easy Cloud WordPress Prototype
Get your sites in the cloud? It's easier than you think. With Cloud WordPress it's easy to create multiple WordPress cloud installs for demos, testing, or any need you may have for a fresh WordPress installation.
Getting WordPress In The Cloud Vs. Local Hosting
Having a local WordPress installation for development is a valuable and time-saving practice, however it's difficult to quickly and easily share your local installs.
This is where Cloud WordPress can be a huge value for you and your clients.
If you have a client demanding to see something quickly, with a few clicks you can spin up a brand new BoldGrid site (or several).
This means you can offer multiple iterations of a project. Not sure which color scheme your client will prefer? Offering them a variety is as easy as a few clicks.
Cloud WordPress Does Everything WordPress
Your BoldGrid premium account lets you create multiple Cloud WordPress installations. These installations can come with BoldGrid pre-installed, or use any WordPress plugin or theme.
You can easily install third-party themes and plugins depending on your needs or the needs of a particular client.
Easy Backup and Migration
With the Total Upkeep plugin, it's easy to make a copy of your new site and transfer it to a live production environment.
We want to make things as fast and easy as possible with designing and
launching a new site
.